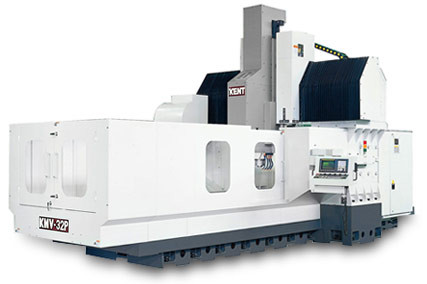 KMV-Double Column Machining Center 
Fixed Beam Type
22P / 32P / 42P / 52P / 62P/ 3225/ 4225 / 5225 / 6225
Contact Brad Pekarik with questions, current product line, pricing, and availability.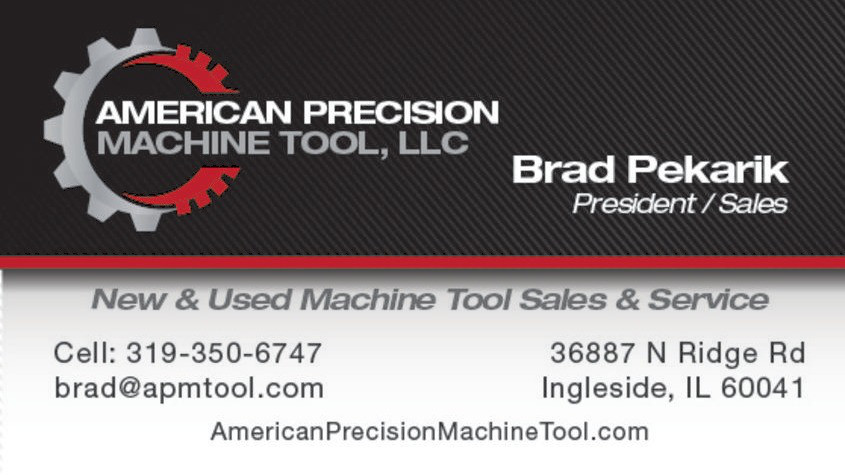 Vertical Bridge Mills
Features
The Z axis is built with tough cast iron box construction designed for heavy loads and analyzed for internal stress, also reinforced with rugged internal rib support.
Ultra wide ladder type cross beam with dual LM linear guide ways ensures rigidity of the spindle and wards off tilting.
Both X and Y axes are equipped with high precision heavy duty LM guide ways.
The standard integrated direct drive spindle employs two pairs of ultra-precision taper roller bearings with oil chiller cooling system. Long nose spindles are available as per customer requirements.
All three axes adopt pretension super precision hollow core ball screws integrated with a flow- through pressurized coolant system for constant cooling.
The disc type system is fast and compact. Arm movement is smooth with excellent repeatability. Tool change time is 2.5 seconds (CT50 / CT40).
Dual screw type chain driven chip conveyers eliminate debris efficiently.
Every machine undergoes parameter laser testing and fine tuning before shipment. Each comes with its own certificate of laser testing.
The Z axis is balanced with Nitrogen in conjunction with dual pneumatic cylinders Nitrogen cushioning of the headstock for automatic balancing during vertical motion.
The multi-speed spindle is matched with top quality German-built Z.F. dual section gear box. Fully sealed immersion type lubrication with oil chiller circulates coolant and keeps the machine running cool.
The control panel positioning is adjustable so that operators get the most advantageous viewpoint throughout various stages of processing.
Sizes available from ( 1800~2500 )mm by ( 2200~6200)mm.